W3C has published new Semantic Web Logos (as blogged before) and with them, rules how to use them. One of the rules, which caused uproar in some blog posts and questions in mailinglists, was:
The logo may not be used to disparage W3C, its Member organizations, services, or products.
Also, the logo is not so distinctive as the triples.
The phrase alone triggers free minded web enthousiasts to do the right thing, namely, to question the other rules about photoshopping the logo 🙂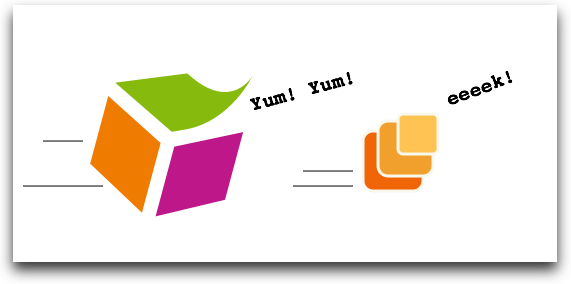 by burningbird Shelley Powers
by Danny Ayers
"the gladiator" by Danny Ayers
update (22.10.2007)

by gridinoc